Immigration Australia with Go To Australia - Registered Australia Immigration Agents Help You! - Migrating to Australia is a big step. Achieve your dream of Immigration to Australia with our specialists!
Australian Immigration Law
If you are interested in Australian immigration, either for temporarily visiting Australia OR permanently migrating to Australia, you will need to make an Australian Immigration Visa Application and obtain an appropriate immigration visa BEFORE you can lawfully enter Australia.
If you have already entered Australia, and your immigration visa is about to expire, you will need to make another Australian immigration visa application and obtain an appropriate visa BEFORE the expired date so that you can CONTINUE to stay lawfully in Australia.
Immigration Australia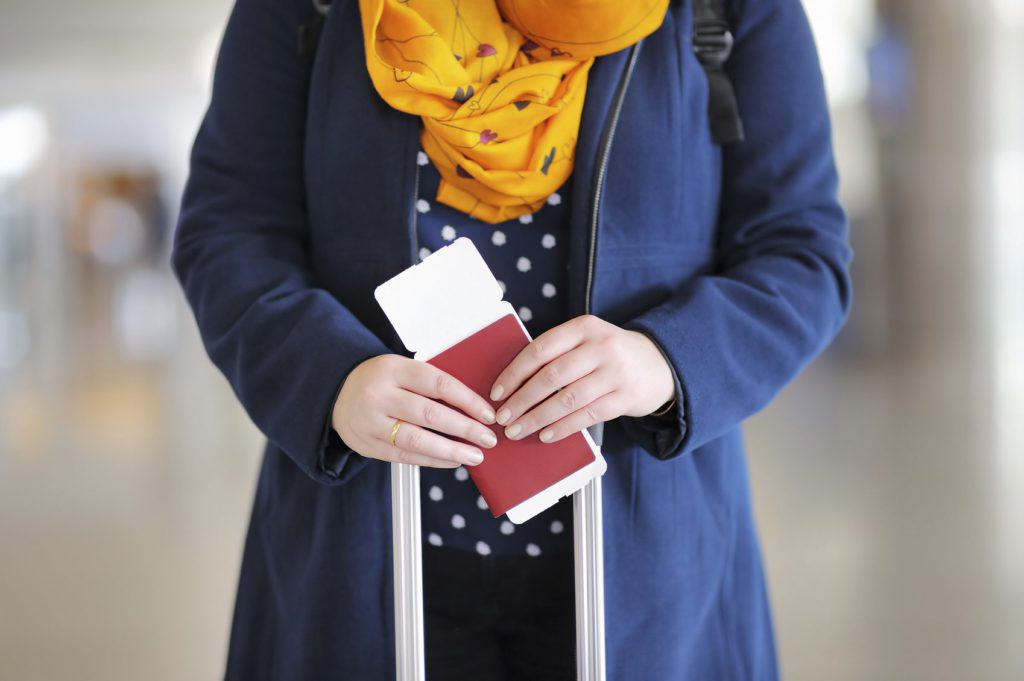 If you are interested to migrate temporary or permanently to Australia you are required to submit an application and be granted a visa before being permitted to lawfully enter Australia.Please note, if you are currently residing in Australia and your visa is about to expire, you are required to submit another visa application to lawfully extend your stay in Australia.Make your migration to Australia process a success by preparing carefully. If you wish to receive appropriate legal advice prior to submitting an application, registered migration agents can help with Australian migration assessments.Please contact us for further information about migrating to Australia!
Australian Immigration Agents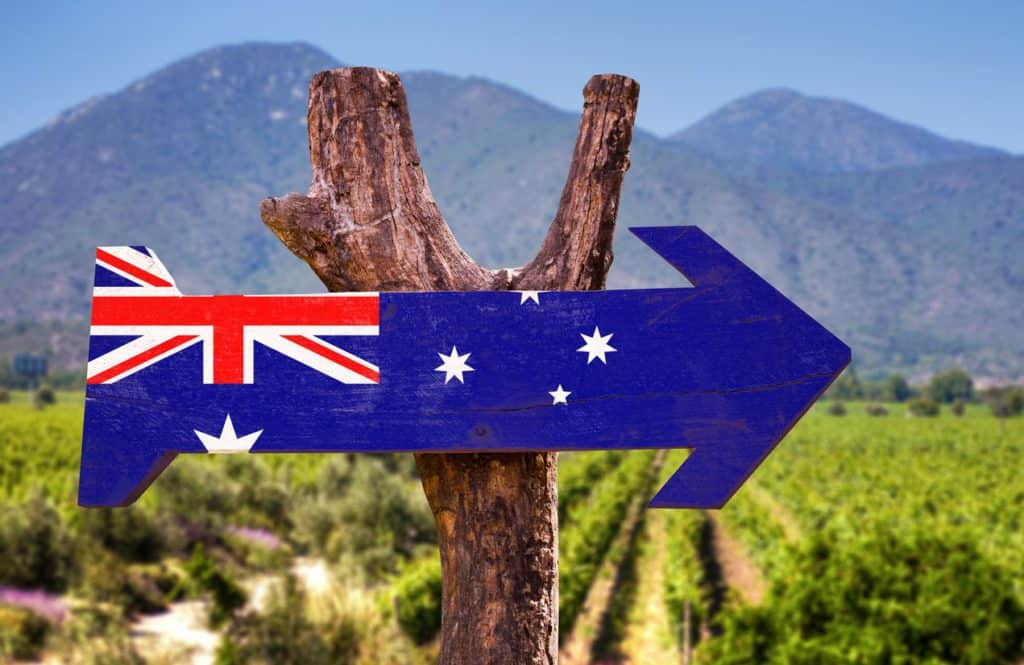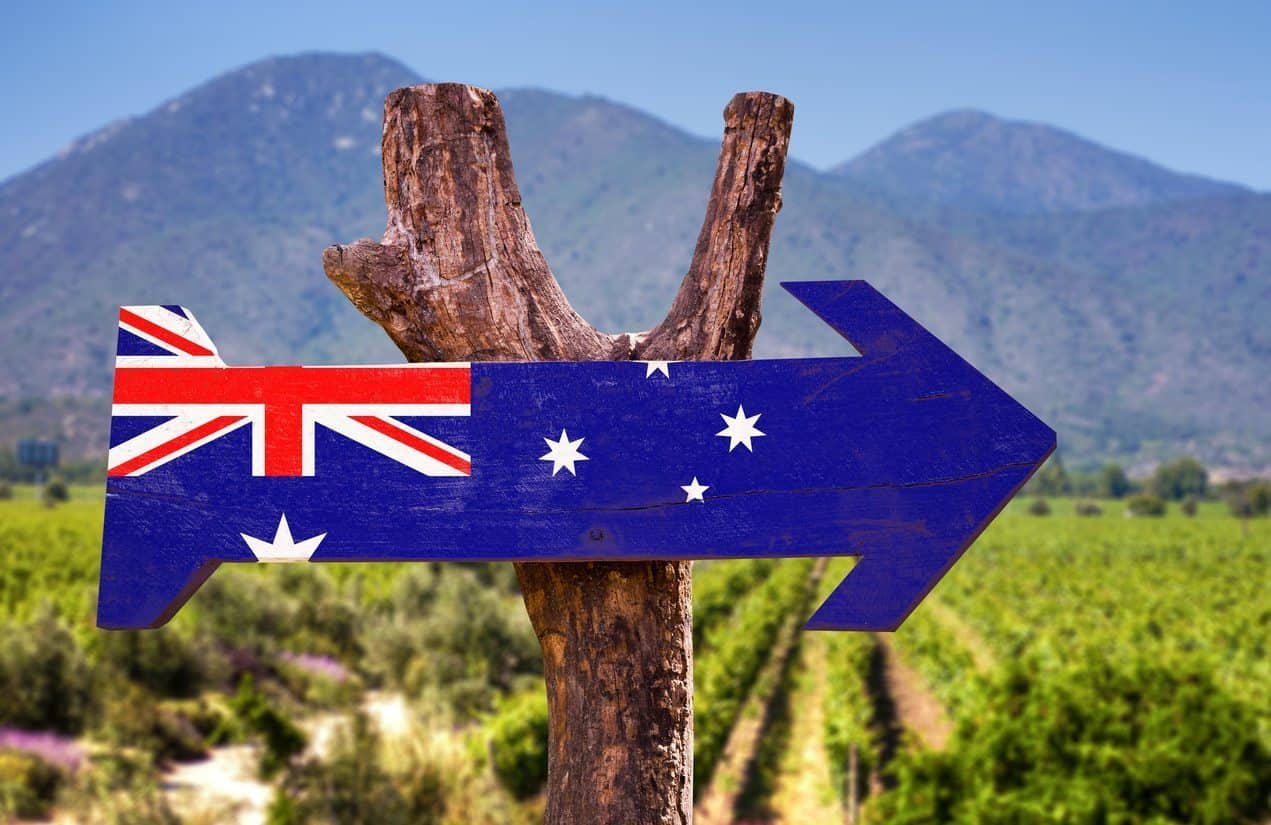 Australian Immigration Agents provides you with personal Australian immigration service and advice.
If you want to live or work in Australia, Australian Immigration Agents (Registered migration agents with the Migration Agents Registration Authority and Members of the Migration Institute of Australia ) can help:
Take away the stress associated with migrating to Australia
Provide a comprehensive Migration to Australia package
Checking...
Ouch! There was a server error.
Retry »
Sending message...
Get Free Assistance
Fill in the form below and we will be in touch soon
Registered Immigration Australia Agents help to prepare for migration to Australia.
Immigration Australia - Australia Immigration Service
Thinking about working in or immigrating permanently to Australia … and frustrated with trying to get answers? Don't spend a single cent – or waste a minute more – on your visa application until you get in touch with an registered immigration lawyer!
Immigration Agents need to be registered in Australia! Contact an Immigration Agent now!
Do you qualify?
We provide a free assessment on your eligibility to apply for temporary and permanent residence to Australia. The assessment is made by a Migration Specialist. There are many criteria for a visa application and most of them are complex.
Our assessment is thorough and complete and does not ask you to make your own assessment.
Many assess themselves as being unable to apply when they actually do meet the criteria. Others who are not eligible to apply assess themselves as being eligible when they are not.
If you are not eligible to apply now we may be able to provide you with a plan that will allow you to become eligible in the future or develop a package specifically for your situation.
Please fill out the following form to receive free information and our support: Immigration Services
Migration to Australia Options
Skilled Migration to Australia - Australia is looking for skilled people with a specialization.
Working visa. If your skills are needed you can apply for an sponsorship.
Working holiday visa. If you are 18 - 30 and are looking to spend 12 months in Australia then you may qualify for a temporary Australian working holiday visas.
Family migration. If you have an Australian partner, or members of your immediate family are permanently based in Australia then you may qualify for family migration to Australia.
Visitors and tourists. All travelers, except New Zealand citizens, must obtain a visa before they travel to Australia. You apply online.
Business and investment migration. If you a successful business person you may qualify for a business migration program.
Retirement migration. If you are financially secure and wish to migrate to Australia our registered migration agents can assist you to find out how to qualify.
You can fill in our migration agents online form to see if you satisfy to migrate to Australia. For the latest information check out with our registered immigration agent or the Australian immigration Authority website.
More about Immigration Australia
To migrate to Australia you need to check if you qualify. There are lots of ways to migrate to Australia. There has never been a better time to migrate to Australia or to apply for an Australia Work Permit or Australia visa application.
The best reason to move to Australia means running towards opportunities.
Australia is a multicultural country where the economy & opportunities are growing quickly. Australia is offering a way of life, every kind of service, work, and fun. Quality of life is better than in many other countries.
The Australian society is very multicultural, young and open-minded. It's a place where people from all over the world come to share and contribute to a modern nation living experience.
Immigration Assistance Australia
Education agents and immigration assistance
Please note, Go To Australia Agency works in partnership with registered migration agents.
The Migration Act 1958 defines a person providing 'immigration assistance' and requires him/her to be registered as a migration agent. We therefore cannot provide immigration assistance but can provide the following services :
lodging visa applications
clerical work/visa application preparation
application on behalf of an applicant or registered migration agent.
Our services may include:
- writing or typing an application form;
- Advice on filling a form
- Translation, collating and copying documents in support of a application
- Passing on information from a third party to a visa applicant
- Recipient of official correspondence on behalf of the visa applicant
Activities restricted to registered migration agents
Providing 'immigration assistance'
The Migration Act states that any person who provides 'immigration assistance' must be registered as a migration agent and doing so otherwise is in breach of the Act.
Requesting fees for immigration representations
The Migration Act also states that a person must not ask for a fee or any remuneration in return for his/her services if he/she is not registered to provide 'immigration assistance'.
Please note: Our registered immigration agents help you with immigration services ...
Immigration Policy Australia
Take Off to Australia – A Perfect Immigration Policy Charms Travelers to Carve their Destiny
Immigration policy in Australia has always attracted foreigners traveling to Australia in search for leisure, work, or education. The amendment of Knight's recommendation on the immigration policy has encouraged skilled workers, highly-skilled professionals, researchers, business people, and international students looking forward to a brilliant career in the country. Australia is highly sought-after as it has many opportunities for all to enjoy, earn, learn, or research in the country.
Australia's beautiful coastal area, untouched nature in the wild, farmlands, ranches, and dairy farms have regularly attracted long-term travellers and youngsters. Bountiful entertainments include pulsating nightlife in Sydney, Melbourne, Perth and Brisbane, musical shows, annual festivals and carnivals. The Picturesque coral reef underwater, monoliths along the coasts, gushing waves of the sea, and sandy coasts have also charmed those who are fond of water-sports.
Apart from leisure, some visitors can also work part-time when coming on the right visa. Many tourists on a Working Holiday visa or Work and Holiday visa choose short-term work to enjoy and earn during their holiday.
Post-study work options help tertiary students to work for some more time after completion of their studies or even get a further visa with work rights on a temporary base or with permanent residency status in Australia.
Professional Year internship programs and paid internships in hospitality have invited professionals as well as youngsters looking for a bright career in the country. Under the General Skill Migration (GSM) system, engineers, nurses, accountants, architects, and teachers can quickly gather points and look forward to permanent residency in the country.
Don't be at a loss if you don't exactly have the ease to mingle with the crowd. English preparatory courses, bridging and foundation programs help future immigrants – especially those with English as Second Language (ESL) -- to easily mix with the crowd.
In a way, prosperous economy and friendly immigration policy in Australia have time and again invited young professionals, academic students, and travellers to the country. Contact our counsellors if you are interested in studying in Australia to live permanently in the country.
Australia Immigration
People have come to Australia from all over the world, for different reasons and in different ways, commencing with the convict prison ships at settlement in Sydney cove to the frail vessels that land on or shores with immigrants.
IELTS Australia
IELTS is the International English Language Testing System that many institutions, organisations and some governments trust to assess their candidates for education, employment and migration purposes.
Working in Australia
Student visa holders are aloud to work up to 20 hours per week.
Australia Migration Permit
Go To Australia has affiliations with immigration lawyers to assist the large number of skilled and business professionals wishing to migrate to Australia. They are available to help reduce the time, confusion and frustration often associated with the application process.
Go To Australia works together with registered Immigration Lawyers who operate under a strict Code of Conduct which is administered by MARA (Migration Agents Registration Authority). They are also Members of the Migration Institute of Australia (MIA).
You can therefore be assured that the advice you receive is accurate, thorough and up-to-date, especially in consideration with current policy issues which may impact your visa application.
Working Holiday Makers in Australia
Working Holiday Makers must hold a passport of a country which has a reciprocal arrangement with Australia.
The Working Holiday Program provides opportunities for childless people between 18 and 30 from some countries to holiday in Australia and to supplement their travel funds through incidental employment. These countries are: The United Kingdom, Canada, the Netherlands, Japan, the Republic of Ireland, the Republic of Korea, Malta, Germany, Denmark, Sweden, Norway, Hong Kong, Finland, the Republic of Cyprus, Italy and France.
A working holiday agreement has also been signed with Belgium. This agreement is not yet in effect.
The working holiday visa allows you to stay 1 year from the date of first entry to Australia, regardless of whether or not you spend the whole time in Australia.
You are allowed to do all kinds of temporary or casual work but cannot work the whole 12 months.
Work for more than three months with any one employer is not permitted. In special circumstances, this may be extended.
The Working Holiday Visa is issued only once in a lifetime. You must be healthy and should not have a criminal record. You will also need to prove you have a return airfare or sufficient funds for one.

Student Visa with Permission to Work
Education Providers can electronically notify DIMIA that a student has commenced their course. Where providers use the facility, students will then be able to lodge an electronic application for a Student Visa with Permission to Work and, if all other requirements are met, have their visa granted automatically. An email will then be sent advising the student of the grant of their Permission to Work visa.
Students who are not automatically granted a Permission to Work visa will receive an email advising them to contact the nearest DIMIA office.
Students cannot apply for Permission to Work over the Internet unless their Education Provider has informed DIMIA electronically that the student has commenced their study.
Procedure for lodging an application for a Student visa with Permission to Work over the Internet
Ask your education provider to notify DIMIA electronically of your course commencement. Please allow an hour for the transfer of this message into the DIMIA system.
Make your online application on the department website http://www.immi.gov.au/e_visa/students.htm. Note: you will need access to a credit card to apply online.
Follow the prompts to complete the online application form for Permission to Work
After being granted Permission to Work, students will need to attend the nearest DIMIA office to have a visa label placed in their passport.
Note: department offices have express lanes for students who have lodged their Permission to Work applications online.
You can check the progress of your application by using the online visa enquiry facility.
Benefits of lodging an application online include:
access to express service at DIMIA Office; and students are able to use the Online Visa Enquiry to track progress of their application and confirm their visa status after grant.
Students who do not wish to, or can not use the Internet to lodge an application may still lodge a paper application. However, processing times may be longer, particularly during peak processing times.
Education agents and immigration assistance
Please note, Go To Australia works in partnership with registered migration agents.
The Migration Act 1958 defines a person providing 'immigration assistance' and requires him/her to be registered as a migration agent. We therefore cannot provide immigration assistance but can provide the following services :
lodging visa applications
clerical work/visa application preparation
application on behalf of an applicant or registered migration agent.
Our services may include:
- writing or typing an application form;
- Advice on filling a form
- Translation, collating and copying documents in support of a application
- Passing on information from a third party to a visa applicant
- Recipient of official correspondence on behalf of the visa applicant
Activities restricted to registered migration agents
Providing 'immigration assistance'
The Migration Act states that any person who provides 'immigration assistance' must be registered as a migration agent and doing so otherwise is in breach of the Act.
Requesting fees for immigration representations
The Migration Act also states that a person must not ask for a fee or any remuneration in return for his/her services if he/she is not registered to provide 'immigration assistance'.
Please note: Our registered immigration agents help you with immigration services.
We offer information for those intending to come to Australia for the following reasons:
• Business
• Employer nomination
• Events & conferences
• Medical treatment
• Permanent Residency
• Professional Development Programs
• Regional Australia programs
• Sponsorships
• Study
• Tourism
• Transit
• Working in Australia
• Working holiday travellers
Occupations in Demand in Australia
As a place to live, Australia has it all - exceptional lifestyle, all types of climate, an educated workforce, political stability and a growing economy. Any skilled professional considering the move to these countries should spend some time formulating a visa and entry strategy to suit their overall objectives.
As part of the government's initiative to encourage economic growth and manage labor supply, most of the new migrant places are made available under the skilled categories in last years. Under these categories you are selected on the basis of your skills, education and work experience. This visa category offers you as a global professional, an opportunity to take proactive action with your entry strategy as it frees you from having to depend on a particular company or individual. Visa under Skilled migration category offers unrestricted work rights without you having to risk compromising your home country citizenship.
The Government Departments responsible for immigration matters have identified the occupations in high demand in national job market. Potential migrants with skills in these occupations may be awarded extra points through Skilled migration Category.
The purpose of this list is to enhance and streamline the processing of visas, work permits and approvals under skilled migration where there is a known labor market skills shortage.
To get detailed and realistic evaluation of your study options, please contact us.
Migration to Australia
Migration to Australia - Information
Australia is a fantastic place, however one of the most complicated countries in the world when it comes to immigration.
I'm, Silvia Spoerl, an Australian immigrant from Germany and got my Australian Citicenship some years ago.
You are welcome to ask me any questions via skype, but please keep in mind that I'm not an Immigration Agent. I like to help you with my personal experience.
As owner of an registered education agency, I can assist you with:
English courses and tests for immigration purposes.
Internship placements so that you can get Australian references.
Applications with education providers.
Courses which help you to qualify for an Australian student visa.
Translations and Relocation Services.
When it it comes to legal migration matters, you will need to contact an registered immigration lawyer. However I'm able to give you the right direction when it comes to get organised.
Migration-to-Australia - a free information website for foreigners who want to relocate to Australia
Education agents offer accurate tips on education options for students without charging any fees for such details or consultations.
Migration agents are our partners and will answer migration related questions. Migration services are not for free and migration agents have different charges. You are welcome to discuss this directly with the agents.
Consultants also answer all queries related to the relocation of foreigners, including skilled migrants and non-skilled people. Our migration and education counselors advise foreigners about Australia customs, etiquette, viable living areas, living costs, and job prospects.
Details on visa application, English language proficiency and tests, dual citizenships, and more are updated and published in our site.
Care is also taken that prospective migrants are offered courses or internship programs in case they need some more qualification to migrate to Australia - all education related questions, without a cost.
Immigration Lawyer Australia Fees
Our initial consultation/advice and assessment for countries we specialise in are completely free of charge, meaning that you have not spent any money yet and are still getting valuable information.
Irrespective of the fee you are quoted, always expect our complete dedication, commitment, highly professional approach and effective solution for your situation. Please, let us know if you feel you received unfair treatment by any of us!
Our migration package includes:
Initial assessment (free)
All skills assessment processing and fees
Pre-arranged employment offers
Qualifications assessment consulting
All government fees
Visa application lodgment
Document list preparation
Case management and official communication
Employment consulting (free)
Settlement consulting (free)
Career consulting & personal profiling (if required)
Migrate to Australia with children
Help for families with children
Family Assistance is available for those with dependant children, there are many terms for these payments and you must have a permanent visa to recieve benefits although there can be exemptions.
Family Assistants is not enough to live off and the amount you receive will depend on how many children you have, how many are in care, how many days you work and how much tax you pay.
The assistance available include Family Tax Benefit Part A, and Part B, Child Care Benefit and Tax Rebate.
To use child care your child must be up to date with their immunisations. There are also different types of child care as in approved or registered centres which can effect your tax benefits and rebates.
The tax rebate for child care is 30%, this is dependant on your work and study load as well as the level of your income.
On offer is also the Baby Bonus which is a one off payment once a baby is born is Australia. Aswell as Maternity Immunisation Allowance, to insure all vaccines are up to date.
For further information you can contact either the, Family Assistance Office, Centrelink or the Australian Taxation Office.
Website: www.familyassist.gov.au
Telephone: 136 150 (Australia)
131 202 (If you need a translator)
Migrant Services in Australia
Migrant Community Settlement Services
The Department of Immigration and Citizenship funds a range of community based organisations to help new migrants settle into the Australian way of life and become active members of the community as soon as possible. To find your nearest service go to www.immi.gov.au/living-in-australia/settle-in-australia/find-help/where-to-help/
Language education and assistance
There are many ways to learn english in Australia. One way is through
The Department of Immigration and Citizenship as they provide two
programs known as AMEP (Adult Migrant English Program) and the
TIS National (Translating and Interpreting Service.

Adult Migrant English Program (AMEP)
Learning English is the best way to help settle into Australia it will help
you communicate and get on with day to day life with ease.
AMEP offers English courses to those with very little or no English skills
you will be given a skills test when you register with the AMEP and if you
qualify can be offered up to 510 hours tuition. This can be studied either in
class or through distance education depending on you circumstances.
You must register with AMEP within 3 month of coming to Australia and start
within 1 year of registering. You may beable to delay if there are unforseen
circumstances.
For further information contact the Department of Immigration and Citizenship:
Telephone: 131 881
Translating and Interpreting Service (TIS National)
If you do not speak or understand English when you are in an Emergency, speaking to a Government agency, seeking medical advice and even if you want to change any important documents to English such as birth or marriage certificates, licences and education and employment documents you can contact this service for a translator.
TIS National can be contacted on 131 450.
For Doctors call 1300 131 450
Doctors can also book an on site interpreter by calling:
1300 654 151
Migration Australia Visa
Many people with trade skills are in high demand in our country where there are so many university graduates. A hairdresser or a floor tiler has a better points score and will often find employment easier than an MBA or a Research and Development Manager. For many of these trades, apprenticeships and 6 years on-the-job training can be accepted instead of trade school training (although certificates are preferred).
Migrants can come to Australia without a sponsor if their qualifications, job skills, and record of employment is good. This means they will be able to settle into the Australian way of life and find work within a short period. If you are applying for this visa, you will also need excellent English and to be of a young working age.
The student visa for example is for younger people who don't have family here to sponsor them, and who like to study in Australia. Check out the criteria for this visa in our self-assessment section. When you arrive in Australia you can look for part-time work.
Become one of the many thousands of satisfied people who have benefited from using our up-to-date, easy to use, International Student Application Program to secure your education in Australia.
Can i Immigrate to Australia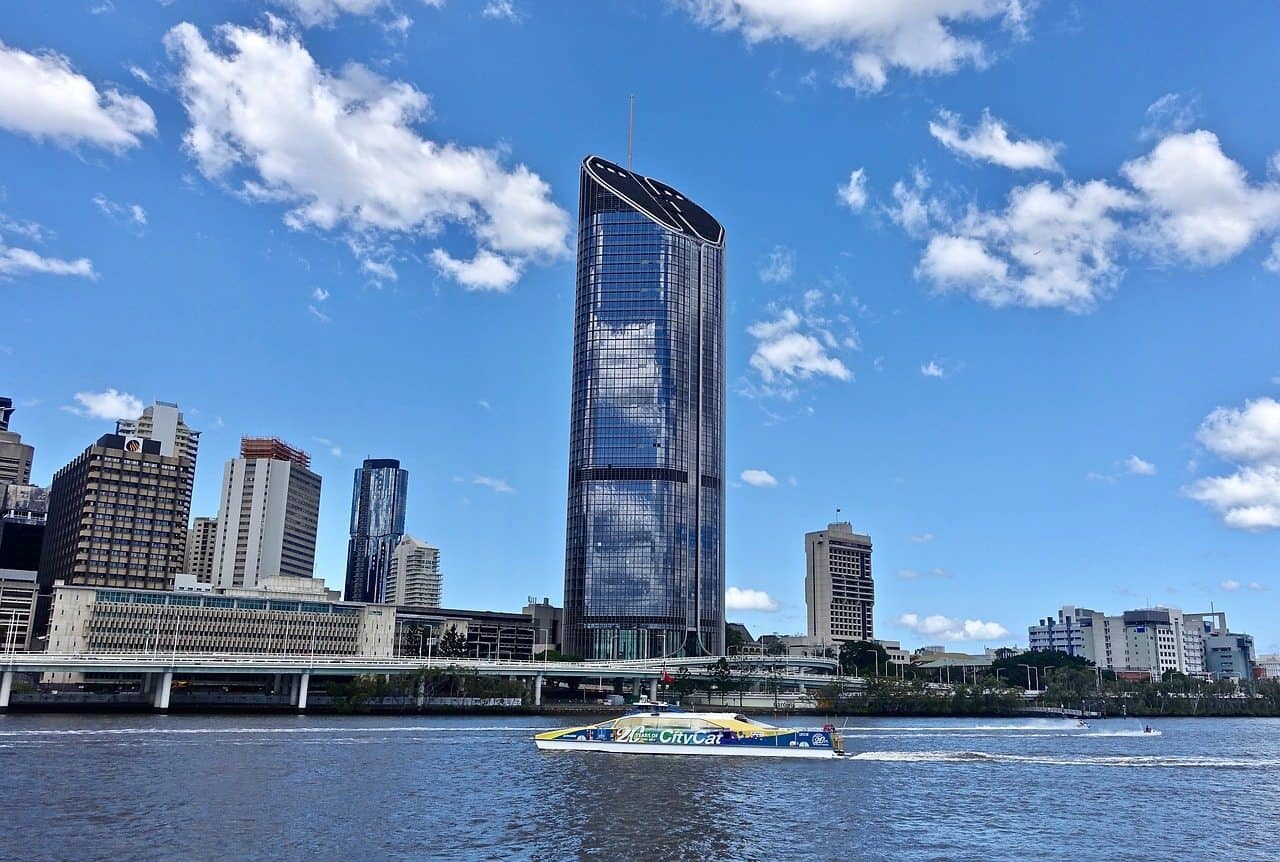 Each year, a certain number of foreigners immigrate to Australia. Rules laid down in the Migration Laws must be obeyed and conditions must be fulfilled to ensure foreigners enter the country under the Skills, Family, and Special Eligibility migration streams.
Maximizing Efforts to Immigrate Successfully to Australia
Many foreigners regularly immigrate to Australia either temporarily or permanently under various categories. According to statistics however, not all applicants get visa to immigrate to Australia. A lot of the prospective immigrants lose their chances to immigrate to the country because they did not use the apt methods and suitable migration categories to move to the country.
For some prospective immigrants, the visa applications are refused and for many, the wait period to immigrate prolongs for quite some time. A prudent immigrant would plan the immigration process in advance so that processing hassles are diminished.
Here are some tips and tricks to immigrate successfully to Australia at the fastest possible time.
Why Visa Applications gets Rejected
Foreigners who want to immigrate to Australia must apply for a suitable Australian visa, comply with all the prerequisites and conditions, and send the application with necessary documents to the required office. But, the ground reality is that many fail to get a visa. There can be some common reasons, such as:
Application forms are incomplete or conditions are not met
Factors agreeable for visa sanctions are not available or have some hitches. These factors are:
Relationship of the applicant with an Australian permanent resident or citizen
Skills required for the jobs available in the Australian market
Appropriate age and qualifications
Funds required for maintaining oneself in the country
Good health conditions
Good character
Yearly target has already been met where the immigrant's application of a particular stream has surpassed the allotment number. In other words, a "cap" put on the number of visas that can be sanctioned for a particular sub-class has been reached.
…Once, the limit is reached the visa application is put in a queue till further allotment is created. An incomplete form or applications with conditions not fulfilled are cancelled without notice.
Maximizing the Effort for Visa Grant
Consider a situation where your application is either in queue or rejected by the visa granting authorities. To salvage your application you need to address the problem instantly. For instance, if your visa application is rejected, you should:
Appeal to the Review Tribunal in Australia, provided you have a strong Australian backing or sponsorship. Keep in mind however, that the review formalities are another separate feature where application form needs to be filled in and a fee must be submitted along with it.
Appeal to the Federal and High Courts. As you can expect, legal formalities would require fees and other expenses.
Seek the services of an immigration visa provider. Remember, the visa providing adviser must provide you with a Migration Agents Registration Authority (MARA) certified migration agent.
Immigration Agency
The immigration agency would employ certified MARA certified migration agents, who would do the following tasks:
Provide you with an online assessment of visa eligibility to understand your most viable visa subclass
Help in preparing Australian visa application
Delineate the documents required for the lodgement
Follow-up the status of the application with the Immigration Department
Successfully settle you in Australia after the visa grant
…And, the approach is simple, meticulous, effective, and affordable. Care is also taken to ensure that you find out a suitable career in Australia. Whether you want to study or work in the country, the immigration agency addresses this option so that you can pick the correct visa subclass. When settling in Australia as well, the agency would help immigrants to get a suitable career opportunity.
To expedite visa-granting formalities, the applicant must hire a professional adviser who can understand the requirement of the Department of Immigration and Citizenship's rules and guidelines as mentioned in the immigration policy. The application must be presented in the best way so that they get approved at an optimum time. If you can do that or get help from advisers, you can get your visa at the right time.
Migration Australia
Well done on deciding to settle in Australia. Moving to a new country can be a stressful time, as many of you will have friends or family in Australia to gather information from there are different laws and information to gather as each state is different in Australia.
It is best to have your facts right before landing in a new country. That's where this form comes in, with some extra information about your new country to ensure your time here runs as smoothly as possible.
For further information contact the Department of Immigration and Citizenship and read the pages 'Living in Australia' and 'Beginning a life in Australia' which are available in English and 37 other languages.
Indian Immigration to Australia
Today, Australia is one of the most preferred destinations to study, work, and finally settle for most immigrants who come from India.
There has been a Rise in the Number of Immigrants from India after an Initial Fall
The concept of moving to Australia from another continent is an age-old one. Not only from Europe or South East Asian countries, there was an influx of immigrants even from faraway lands, say India.
Extensive research show that Indians had also migrated to Australia in search for a better living about 4,000 years back. Today, the situation has not changed. In fact, more and more Indians are entering Australia under skilled and non-skilled categories.
Initial Fall
Till 2007-to-2011 there had been a steady rise in the number of immigrants coming from India. However, the situation changed in 2012 when there was a sharp decline of about 25 percent in the number of migrants. Nagging factors were:
Rise of crime against students – especially those commuting during the late night hours
Closure of many vocational institutes
Rise in the cost of living and tuition fees
Stringent measures to get visas
...And, difficulties in coping with part-time work, study, and living costs.
Rise in Number of Indian Immigrants
The downturn in 2012 is now slowly changing in 2013, as there is a steady rise in the number of college students who are looking for vocational studies in Australia and those interested in internship programs.
There has been also been a rise in the visa applications for onshore students. Today, various study tours and student exchange programs are being initiated to attract Indian students.

Attractive Policies for Indians to Study or Work in Australia
The government has taken up some steps to curb Indian immigrants from getting intimidated or exploited in Australia. Students studying higher studies in the universities have also started making a beeline in the country.
Some attractive policies why immigration from India is yet again upbeat:
Introduction of the post-study work option is now a relief for fresh graduates as they can look forward to work in the Australian industry before trying out other career options.
Changes in the visa migration process where skilled migrants will have a hassle-free and less time consuming visa processing procedure.
Introduction of SkillSelect where skilled migrants will be invited and nominated by the government or Australian employers rather than find out a job on their own.
Changes in visa cancellation procedure where each case will be assessed individually and not automatically.
Streamlining of visa processing where cancellation of the pre-assessment visa formalities will allow students with COE to get assessed through a standard similar to Assessment Level 1.
Easy Assessment Levels where Indian students can qualify for their respective visas without much difficulties than earlier times when the Levels were stringent.
Changes in visa formalities and application fees where students will be able to survive better in Australia. While student visa charges have been reduced, there has been in an increase in the amount kept as surety for living in the country. This will mean that students will have better funds to sustain themselves when studying in Australia.
Part-time work hours have also been made flexible to help students work in a relatively independent manner.
According to the latest reports, the future looks upbeat as more people are coming forward to move to Australia. Are you from India and looking for a lucrative career? Find a CRICOS-certified course, prestigious institute, and tips to live modestly in Australia.
Check with our student counsellor for suggestions and important details.
Bachelor Degree of Accounting
How much longer will be Accounting on Skilled Occupation List?
The Bachelor Degree of Accounting was the only business related course at university that could lead to a permanent work visa through Skilled Migration. Graduates of all other business and commerce studies - like Marketing, Management, Tourism, Event Management, Human Resource Management, Hospitality Management, Sport Management an so on – could only migrate to Australia if they found an Australian employer that was willing to sponsor the student for a work visa in Australia.
BUT how much longer will Accounting still be on the Skilled Occupation List (SOL)? At the end of Jan 2013 Australian Workforce and Productivity Agency (AWPA) invided related partners out of industry and education to provide their opinions about the retention of Accounting as an occupation on the Skilled Occupation List (SOL).representations of the IPA, ICAA, CPA, DEEWR, Universities Australia, Professional Year providers and from International Education Association of Australia attended the event where controversial opinions were given from different parties.
AWPA had an important role in the process as being responsible to make the right recommendations to the Department of Immigration, to whether or not accounting should stay on the SOL. The Join Accounting Bodies (JAB) could provide a report from KPMG and Ernst and Young hat more accountants will be still needed in Australia in medium to long term.
DEEWR on the other side presented a different opinion and claimed poor communication skills of graduates which were unemployable. Professional Year providers however could present evidence which prove that Professional Year graduates have not only excellent English communication skills through special training in the program, they also get a 12 week internship and are 'job ready' to be employed. Most students find a job within a short time and in average 94% of the Professional Year graduates find employment within 6 months of course completion. Recommendation by AWPA will be made in May 2013 to DIAC, but relevant education providers are optimistic to retain Accounting on the SOL.
If you are interested in a vocational training or university studies which can lead to migration and a permanent visa in Australia, please contact our education agents and ask for further details.